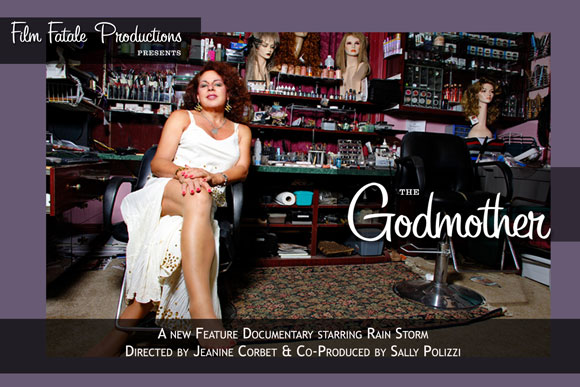 Fairplay was highlighted in Film Fatale Productions' feature film, The Godmother. Their website explains the project:
Fred Gorski aka Rain Storm is a fiercely out, gay, pagan crossdresser, born and raised in Staten Island – the most conservative borough of New York City. Drawing on his experiences as a drag performer in the 70's and his skills a licensed hairdresser and cosmetologist he created Fairplay, a crossdressing salon like no other. Inside his 22-room victorian house overlooking the Verrazano Bridge Rain transforms his clients appearances from head to toe, helping them to fully express their female selves.

Rain founded Fairplay after the tragic loss of his long time partner from HIV/AIDS left him heavily in debt and with his once thriving hair salon in financial ruin.
Armed with a surplus of wigs, beauty supplies and closets full of clothes Fairplay evolved from offering basic services to crafting full fantasy worlds. Rain and his staff pluck, tuck, dye, corset and coax the female side out of his clients no matter how modest or outrageous. Even the most unpassable crossdressers blossom under Rain's loving direction – to his clients Fairplay is a sanctuary and Rain is their godmother and guide.

Read More, here.