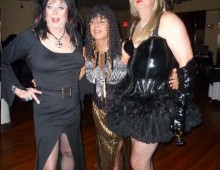 More about Fairplay Imaging, Transgender Makeovers in New York City
Fairplay is New York City's leading boy to girl transformation salon. We provide full male –>female makeovers, makeup, wigs, breast forms, corsets, specialty bras, special garments for the manliest men to look and feel the most feminine that they can, large sized shoes (up to size 17), and almost anything you could need to turn the he you into the she you!
For more information, please visit our about page.